Hella Turbine Actuator Gear (Actuator worm repair kit)
Product code: 73541900
Have a question?
You can get detailed information from our specialist:
Delivery
Self-pickup (8-B Preobrazhenskaya St.)

Free

Courier delivery in Kiev by taxi (Uklon)

from 50 UAH

within Ukraine (New mail)

from 40 UAH

all over the world (Ukrposhta)

from 330 UAH
Payment
Cash

Cash on delivery

Payment to Privatbank card

Payment to Monobank card

Payment on the site by Visa, Mastercard

PayPal
Description
Reviews
Warranty
Which cars are suitable for
The Hella turbine actuator or pressure regulator is a valve that diverts the exhaust so that it does not enter the turbine. If this part breaks, there is a risk of overloading the turbine and further damaging it.
The reasons for the malfunction
There are three problems that cause the actuator to fail:
Savings on fuel and engine oil.
Extreme driving, constant off-road movement.
Infrequent maintenance.
The malfunction can be caused by various factors, one of the most common is the breakdown of the gears of the Hella turbine actuator.
Visible signs
The attentiveness of the driver will help identify the root cause of the breakdown. We pay attention to:
The turbine control sensor does not light up.
There is no boost during acceleration. The pressure is constantly changing.
High fuel consumption.
Repair
Gears must be replaced. To do this, it is worth purchasing a Hella turbine actuator gear (actuator worm repair kit) from qualified craftsmen. It is important to immediately determine the type (B, C, D), it depends on the model of the turbine and the car, respectively. In our online store, only new and high-quality Klifex spare parts are available, which you can buy quickly and at affordable prices.
If the repair is not carried out by a master, it is important to remember that the part is not lubricated before installation. After a successful replacement, the actuator should work autonomously for 2 minutes.
For all questions related to the assortment and selection of parts, call the numbers indicated above. Our managers will be happy to advise you and help you in solving questions.
The repair kit includes a new worm gear for the HELLA turbine actuator
We have two types available:
1) Type B - Number of teeth - 20 (7 turns)
Application in turbines: 6NW009412, Ford 1578770, Ford 1358490, A2C53010862, 6NW008412, 712120
2. Type C - Number of teeth - 27 (5 turns)
The use of turbines: 6NW009420, 6NW009660, 6NW009550, 6NW009543, 6NW009206, 786880-0006, 753519-0007 , 767933-0008, 753519-0009, 758532-0012, 767933-0015, 787556-0016, 787556-0017, 758532-0019, 786880-5006S, 753519-5007S, 767933-5008S, 753519-5009S, 753519-9009S, 758532-5012S, 767933-5015S, 787556-5016S, 787556-5017S, 758532-5019S, 787556-5022S, 752610-5032S, 6G9Q6K682AC, 6C1Q6K682EN, 6C1Q6K682EM, BK3Q6K682PC, BK3Q6K682CB, BK3Q6K682PB, 8C106K682BB, 8C1Q6K682BB, 6C1Q6K682BC, 6C1Q6K682BE, BK2Q6K682GA, BK2Q6K682CA, 6C1Q6K682EF, 1899517 Ford, Ford 1692434, 1717628 Ford, Ford 1719695, 1760759 Ford, Ford 1372392, 1497697 Ford, Ford 18174189, 1569638 Ford, Ford 1669557, GARRETT 75261032, 6NW009550 HELLA, HELLA 6NW009206, 767649 HELLA, HELLA 752406, G-020, G-033, 73541905
The new gear for the turbine servo allows you to restore the operation of the turbine regulator in case of gear abrasion.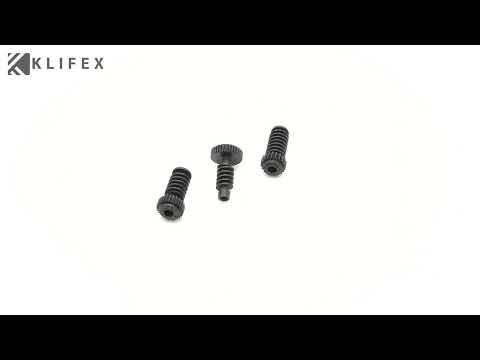 Характеристики
| | |
| --- | --- |
| Car brand | Ford |
| Producing country | Китай |
| Manufacturer | Klifex |
Can I exchange or return an item?
Yes, you can exchange or return an item within 14 days of purchase. This right is guaranteed to you by the Consumer Protection Act.
To use this feature, please make sure that:
the product was not in use and has no traces of use: scratches, chips, abrasions, etc.
the goods are fully completed and the integrity of the packaging is not violated
retained all labels and factory markings
Perfect summancy
They are made according to the example of original parts, which ensures their compatible with parts and assemblies of various modifications of cars.
Product sale
Own high-tech production allows us to guarantee high quality of all parts and offer them the most favorable prices.
Unparalleled Quality
High-quality materials and careful testing before shipping to the client eliminates possible defects and guarantees reliability.
Ready-to-use solutions
The kits include everything you need for a quality and efficient repair details and auto nodes. You don't have to waste time looking for the right details.
REVIEWS ABOUT THE PRODUCT:
Hella Turbine Actuator Gear (Actuator worm repair kit)
YOUR BENEFITS WHEN ORDERING OUR REPAIR KITS
Purchase of components identical to the original ones at a price several times cheaper original.

Professional advice from auto experts, assistance in the selection of parts and installation recommendations.

Receive your order in minimum time as we are ready to send parts to day of treatment.

Purchasing parts on favorable terms for you: how you pay and ship choose yourself.