Fuel injection pump membranes GM Opel z22yh 2.2 and Peugeot, Citroen 2.0 HPi 93174538 24465785
Product code: KL93174538
Have a question?
You can get detailed information from our specialist:
Delivery
Self-pickup (8-B Preobrazhenskaya St.)

Free

Courier delivery in Kiev by taxi (Uklon)

from 50 UAH

within Ukraine (New mail)

from 40 UAH

all over the world (Ukrposhta)

from 330 UAH
Payment
Cash

Cash on delivery

Payment to Privatbank card

Payment to Monobank card

Payment on the site by Visa, Mastercard

PayPal
Description
Reviews
Warranty
Which cars are suitable for
This set of components is intended for the repair of high pressure fuel pump (fuel pumping system) for Opel cars with an engine capacity of 2.2 direct. It can also be installed on 2.0 HPi (EW10 D) engines of Peugeot 406, Citroen C5. The injection pump repair kit consists of:
Injection pump rotor bearing - this part is designed to support the rotating rotor on the supports. Symptoms of a breakdown of this part may be as follows: engine noise, increased fuel consumption, problems starting the engine.
Sealing ring - this part ensures the tightness of the connection between the injection pump housing and the rotor. If this seal fails, fuel can leak, which can damage other parts and reduce engine performance.
Plunger pair - is the main working part of the injection pump, responsible for supplying fuel to the injectors. If the plunger pair malfunctions, problems with starting the engine, increased fuel consumption, as well as a decrease in the power and speed of the car are possible.
Hydraulic filter - designed to clean the fuel before it is fed into the injection pump. A clogged filter can result in poor engine performance, increased fuel consumption and starting problems.
The seal is designed to seal the connection between the injection pump and the engine. In the event of a malfunction, fuel may leak and reduce engine efficiency.
Timely replacement of components can eliminate these problems. You can purchase a new repair kit for injection pump GM Opel z22yh 2.2 and Peugeot, Citroen 2.0 HPi (93174538 24465785) through this website or call the above phone number. The Klifex manufacturing company guarantees the high quality and durability of all spare parts, as they were manufactured in compliance with all performance characteristics.
If you need additional advice, you can also contact the manager by phone and ask your questions.
New repair kit for 2 types of fuel injection pump:
Opel 0815049 (aka GM 93174538, GM 24465785, 1108150049) for 2.2 direct (z22yh) engines of Opel / Vauxhall Astra H, Vectra C, Signum, Zafira B cars
Citroen / Peugeot 1920.AR for engines 2.0 HPi (EW10 D) of Peugeot 406, Citroen C5 cars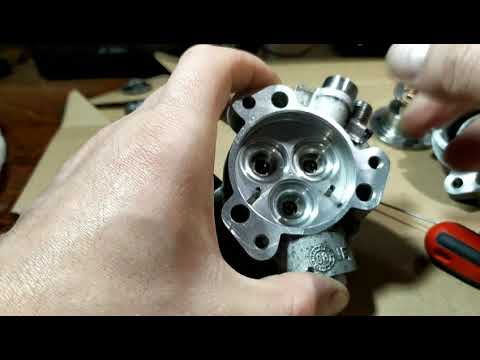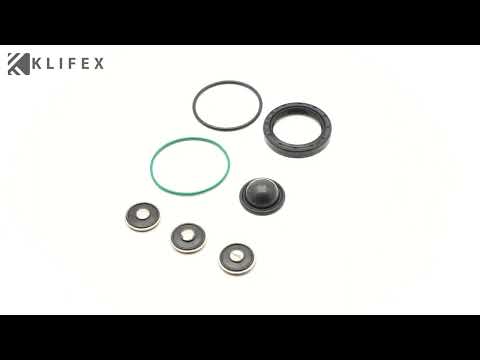 Характеристики
| | |
| --- | --- |
| Car brand | OPEL, , Peugeot |
| Producing country | Korea |
| Manufacturer | Klifex |
Can I exchange or return an item?
Yes, you can exchange or return an item within 14 days of purchase. This right is guaranteed to you by the Consumer Protection Act.
To use this feature, please make sure that:
the product was not in use and has no traces of use: scratches, chips, abrasions, etc.
the goods are fully completed and the integrity of the packaging is not violated
retained all labels and factory markings
Perfect summancy
They are made according to the example of original parts, which ensures their compatible with parts and assemblies of various modifications of cars.
Product sale
Own high-tech production allows us to guarantee high quality of all parts and offer them the most favorable prices.
Unparalleled Quality
High-quality materials and careful testing before shipping to the client eliminates possible defects and guarantees reliability.
Ready-to-use solutions
The kits include everything you need for a quality and efficient repair details and auto nodes. You don't have to waste time looking for the right details.
REVIEWS ABOUT THE PRODUCT:
Fuel injection pump membranes GM Opel z22yh 2.2 and Peugeot, Citroen 2.0 HPi 93174538 24465785
YOUR BENEFITS WHEN ORDERING OUR REPAIR KITS
Purchase of components identical to the original ones at a price several times cheaper original.

Professional advice from auto experts, assistance in the selection of parts and installation recommendations.

Receive your order in minimum time as we are ready to send parts to day of treatment.

Purchasing parts on favorable terms for you: how you pay and ship choose yourself.