Air suspension compressor repair kit for AMK Land Rover Discovery 4 and Range Rover Sport
Product code: KLLR012705
Have a question?
You can get detailed information from our specialist:
Delivery
Self-pickup (8-B Preobrazhenskaya St.)

Free

Courier delivery in Kiev by taxi (Uklon)

from 50 UAH

within Ukraine (New mail)

from 40 UAH

all over the world (Ukrposhta)

from 330 UAH
Payment
Cash

Cash on delivery

Payment to Privatbank card

Payment to Monobank card

Payment on the site by Visa, Mastercard

PayPal
Description
Reviews
Warranty
Which cars are suitable for
Air suspension compressor repair kit for AMK Land Rover Discovery 4 and Range Rover Sport

Car Compatibility:

LR4/Discovery 4 (GCAT) 2010-

Range Rover Sport (GCAT) 2010-2013
As you know, the air suspension is an indispensable structure of the entire car, it provides shock absorption while driving, thanks to the built-in pneumatic elements that function through air compression. The height of the air suspension can be adjusted in two ways - manually and automatically.
The whole system works thanks to an important unit - the compressor. It performs all the main tasks and most of the loads go to it. Therefore, it is the compressor or its components that most often fails, since under the influence of external factors and temperature changes, wear and defects occur faster. As a result, the functionality of the unit, and hence the entire air suspension, is completely lost.
In most cases, the compressor can be repaired and there is no need to spend money on a new expensive unit. This air suspension compressor repair kit AMK (Land Rover and Range Rover) is used to restore the air filter dryer, as well as to repair piston components that have become unusable.
Order a repair kit on the website of the online store or by phone with the manager. All components of this set are made of sustainable materials while maintaining all the technical characteristics of the originals.
Do you have any questions? Call - our consultants will be happy to help you with the choice and provide a detailed answer to any questions regarding the assortment of our store.
The repair kit is suitable for AMK compressors on Land Rover and Range Rover:
006200, 010376, 010414, 011837, 012705, 023964, 032902, 037065, 038114, 038115, 038116, 038117, 038118, 038148, 041776, 044016, 044360, 04525, 045251, 045444, 061663, 061888, 072537, 17810072, 17810072-101, 17810072-102, 17810072-103, 17810072-104, LR0 23964, LR0 32902, LR0 37065, LR0 38114, LR0 38115, LR0 38116, LR0 38117, LR0 38118, LR0 38148, LR0 41776, LR0 44016, LR0 44360, LR0 4525, LR0 45251, LR0 45444, LR0 61663, LR0 61888, LR0 72537, LR006200, LR010376, LR010414, LR011837, LR012705, LR015303, LR023964, LR032902, LR037065, LR038114, LR038115, LR038116, LR038117, LR038118, LR038148, LR041776, LR044016, LR044360, LR04525, LR045251, LR045444, LR061663, LR061888, LR072537, RQG500015, RQG500016, RQG500018, RQG500019, RQG500070, RQG500071, RQG500072, RQG500080, RQG500090, RQG500130, RQG500160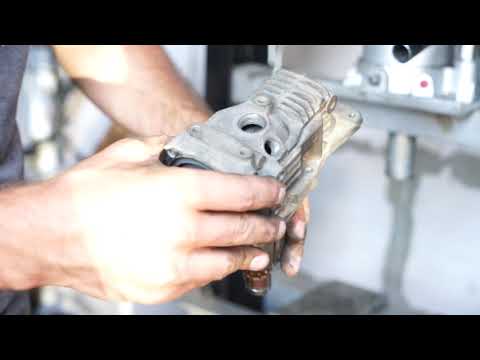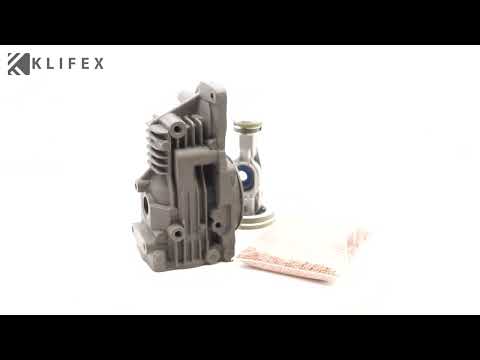 Характеристики
Can I exchange or return an item?
Yes, you can exchange or return an item within 14 days of purchase. This right is guaranteed to you by the Consumer Protection Act.
To use this feature, please make sure that:
the product was not in use and has no traces of use: scratches, chips, abrasions, etc.
the goods are fully completed and the integrity of the packaging is not violated
retained all labels and factory markings
Perfect summancy
They are made according to the example of original parts, which ensures their compatible with parts and assemblies of various modifications of cars.
Product sale
Own high-tech production allows us to guarantee high quality of all parts and offer them the most favorable prices.
Unparalleled Quality
High-quality materials and careful testing before shipping to the client eliminates possible defects and guarantees reliability.
Ready-to-use solutions
The kits include everything you need for a quality and efficient repair details and auto nodes. You don't have to waste time looking for the right details.
REVIEWS ABOUT THE PRODUCT:
Air suspension compressor repair kit for AMK Land Rover Discovery 4 and Range Rover Sport
YOUR BENEFITS WHEN ORDERING OUR REPAIR KITS
Purchase of components identical to the original ones at a price several times cheaper original.

Professional advice from auto experts, assistance in the selection of parts and installation recommendations.

Receive your order in minimum time as we are ready to send parts to day of treatment.

Purchasing parts on favorable terms for you: how you pay and ship choose yourself.