Chevrolet and Opel 1.4L Valve Cover Repair Kit 55573746, 55573746
Product code: KL555737461
Have a question?
You can get detailed information from our specialist:
Delivery
Self-pickup (8-B Preobrazhenskaya St.)

Free

Courier delivery in Kiev by taxi (Uklon)

from 50 UAH

within Ukraine (New mail)

from 40 UAH

all over the world (Ukrposhta)

from 330 UAH
Payment
Cash

Cash on delivery

Payment to Privatbank card

Payment to Monobank card

Payment on the site by Visa, Mastercard

PayPal
Description
Reviews
Warranty
Which cars are suitable for
Valve Cover diaphragm Chevrolet Cruze 1.4L 55573746, 25198874, 25198498 and Opel 1.4L 0607145, 0607697, 55561426

Prolonged use of the car always leads to the failure of both individual parts and entire assemblies. This happens during normal operation, and if there is improper use of the car, then there is a high probability that the spare part will have to be changed much earlier.
Every time a car passes 100 thousand kilometers, it is necessary to change the valve cover membrane or a repair kit with it. And when this system wears out, the following happens:
the car starts consuming fuel and lubricants more than usual;
there are clear problems with the ignition system, the car may not always start the first time or even stall;
there are unpleasant interruptions at idle;
there is a whistle, the sounds of suction.
Actually, the last sign indicates that the diaphragm or the entire assembly is completely out of order and requires the fastest possible replacement. Usually such repair kits cannot be repaired, but must be completely changed. And indeed, it is better to buy a new spare part than to make something yourself and harm your own car. If the problem is left to chance, the situation will only worsen. In our online store you can buy a high-quality analog for affordable money. We will help you save money, and your car will last a long time.
Is used:
Chevrolet Cruze 2009-2016
Chevrolet Tracker/Trax 2013>
AMPERA since 2012, A14XFL engines.
ASTRA-J since 2010, engines A14NEL, A14NET, A14XEL, A14XER.
CORSA-D since 2007, engines A12XEL, A12XER, A14XEL, A14XER.
INSIGNIA since 2009, A14NET engines.
MERIVA-B since 2010, engines A14NEL, A14NET, A14XER, B14NEL, B14NET.
ZAFIRA-C since 2012, engines A14NEL, A14NET, A16XHT, A16XNT, A18XEL, A18XER, A20DT, A20DTH, A20DTL, A20DTR, Y20DTJ, Z20DTJ.
Opel ASTRA H, ZAFIRA B, VECTRA C, SIGNUM Z19DT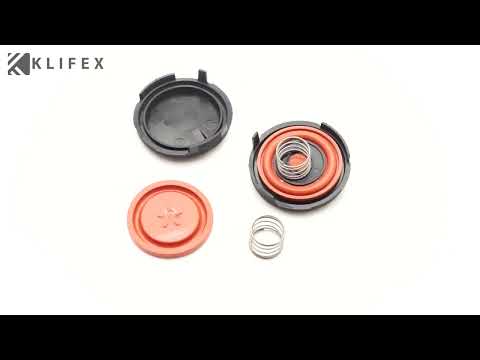 Характеристики
Can I exchange or return an item?
Yes, you can exchange or return an item within 14 days of purchase. This right is guaranteed to you by the Consumer Protection Act.
To use this feature, please make sure that:
the product was not in use and has no traces of use: scratches, chips, abrasions, etc.
the goods are fully completed and the integrity of the packaging is not violated
retained all labels and factory markings
Perfect summancy
They are made according to the example of original parts, which ensures their compatible with parts and assemblies of various modifications of cars.
Product sale
Own high-tech production allows us to guarantee high quality of all parts and offer them the most favorable prices.
Unparalleled Quality
High-quality materials and careful testing before shipping to the client eliminates possible defects and guarantees reliability.
Ready-to-use solutions
The kits include everything you need for a quality and efficient repair details and auto nodes. You don't have to waste time looking for the right details.
REVIEWS ABOUT THE PRODUCT:
Chevrolet and Opel 1.4L Valve Cover Repair Kit 55573746, 55573746
YOUR BENEFITS WHEN ORDERING OUR REPAIR KITS
Purchase of components identical to the original ones at a price several times cheaper original.

Professional advice from auto experts, assistance in the selection of parts and installation recommendations.

Receive your order in minimum time as we are ready to send parts to day of treatment.

Purchasing parts on favorable terms for you: how you pay and ship choose yourself.