Crankcase Gas Ventilation Valve for BMW N55 11127570292
Product code: KL11127570292
Have a question?
You can get detailed information from our specialist:
Delivery
Self-pickup (8-B Preobrazhenskaya St.)

Free

Courier delivery in Kiev by taxi (Uklon)

from 50 UAH

within Ukraine (New mail)

from 40 UAH

all over the world (Ukrposhta)

from 330 UAH
Payment
Cash

Cash on delivery

Payment to Privatbank card

Payment to Monobank card

Payment on the site by Visa, Mastercard

PayPal
Description
Reviews
Warranty
Which cars are suitable for
Diaphragm with crankcase ventilation valve for BMW engines N55 11127570292 (11 12 7 570 292).
Used on BMW models:
1' E88 (09/2009 — 10/2013)
1' E82 (09/2009 — 10/2013)
1' F20 (04/2011 — 02/2015)
1' F20 LCI (06/2014 — 06/2016)
1' F21 (12/2011 — 02/2015)
1' F21 LCI (06/2014 — 06/2016)
2' F22 (10/2012 — 06/2016)
2' F87 M2 (11/2014 — 06/2017)
2' F87 M2 LCI (09/2016 — 06/2018)
2' F23 (03/2014 — 06/2016)
3' E90 LCI (09/2009 — 12/2011)
3' E91 LCI (09/2009 — 05/2012)
3' E92 LCI (11/2008 — 06/2013)
3' E93 LCI (11/2008 — 10/2013)
3' F30 (04/2011 — 07/2015)
3' F31 (08/2011 — 06/2015)
3' F34 GT (07/2012 — 06/2016)
4' F32 (11/2012 — 06/2016)
4' F33 (03/2013 — 06/2016)
4' F36 Gran Coupé (07/2013 — 06/2016)
5' F07 GT (09/2008 — 06/2013)
5' F07 GT LCI (08/2012 — 02/2017)
5' F10 (01/2009 — 06/2013)
5' F10 LCI (08/2012 — 10/2016)
5' F11 (02/2009 — 06/2013)
5' F11 LCI (10/2012 — 02/2017)
6' F06 Gran Coupé (05/2011 — 02/2015)
6' F06 Gran Coupé LCI (06/2014 — 09/2018)
6' F12 (10/2009 — 02/2015)
6' F12 LCI (07/2014 — 05/2018)
6' F13 (04/2010 — 02/2015)
6' F13 LCI (05/2014 — 10/2017)
7' F01 LCI (05/2011 — 05/2015)
7' F02 LCI (05/2011 — 05/2015)
X1 E84 (04/2009 — 04/2015)
X3 F25 (07/2009 — 08/2017)
X4 F26 (06/2013 — 03/2018)
X5 E70 LCI (04/2009 — 06/2013)
X5 F15 (08/2012 — 06/2018)
X6 E71 (07/2009 — 06/2014)
X6 F16 (09/2013 — 05/2019)
MS BMW Motorsport ( — )
Repair kit for BMW N55
Sooner or later, even the most reliable mechanisms wear out. This fate does not bypass the German engines. But each model has its own vulnerabilities that suffer from time in the first place. The fact is that the BMW N55 KVKG is equipped with a rather unstable membrane. It crumbles and cracks over time, letting in excess air. In addition, the tubes may become dirty, preventing normal ventilation.
As a result, the operation of the electronic control unit is disrupted, fuel cards are changed (consumption increases), the engine wears out faster. Such processes can lead to other breakdowns over time.
It is easy to check the integrity of the valve. It is enough to put a tube on the valve breather. If the membrane is damaged, air will pass through the tube. In this case, urgent repairs are needed.
How to replace damaged items?
The BMW Concern does not produce separate elements for crankcase ventilation. The Germans believe that with such a breakdown, the owner of the car should buy the entire valve cover N55 assembly.
But you, like many domestic drivers, do not need such expenses. In addition, the remaining elements usually remain intact, only the KVKG membrane wears out. Therefore, we offer you a repair kit for BMW N55 of our own production.
To replace these parts, it is enough to follow a simple algorithm:
Dismantle the old membrane with a spring. If it is very dry, make sure that its pieces do not fall into the ventilation duct.
Mechanically remove oil deposits from the walls. This is necessary for the further normal operation of the KVKG BMW H55 valve
Install the original spring. This element is the least susceptible to any damage, so we did not complete our kits with it. A spring from an old membrane will also do.
Put the valve cover. It should sit very tightly on the KVKG. To ensure insulation, you can use sealants.
After installing a new valve, the engine may operate with minor failures. This is normal, because the electronic control unit needs time to reset the fuel cards to normal mode. Let the motor run for 10-15 minutes so that it resumes its normal cycle and adapts to the new conditions. After restarting, all extraneous sounds should disappear.
Order repair kits for crankcase ventilation valves right now! Part code 11127570292.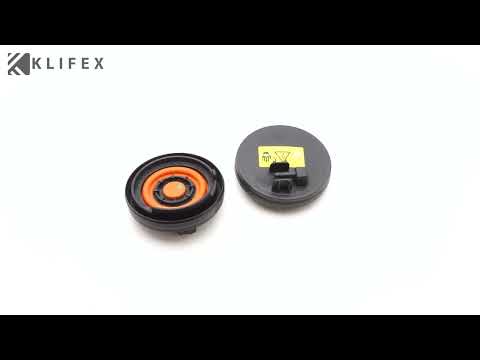 Характеристики
| | |
| --- | --- |
| Type | Мембраны КВКГ |
| Car brand | BMW |
| Producing country | Украина |
| Manufacturer | Klifex |
Can I exchange or return an item?
Yes, you can exchange or return an item within 14 days of purchase. This right is guaranteed to you by the Consumer Protection Act.
To use this feature, please make sure that:
the product was not in use and has no traces of use: scratches, chips, abrasions, etc.
the goods are fully completed and the integrity of the packaging is not violated
retained all labels and factory markings
Perfect summancy
They are made according to the example of original parts, which ensures their compatible with parts and assemblies of various modifications of cars.
Product sale
Own high-tech production allows us to guarantee high quality of all parts and offer them the most favorable prices.
Unparalleled Quality
High-quality materials and careful testing before shipping to the client eliminates possible defects and guarantees reliability.
Ready-to-use solutions
The kits include everything you need for a quality and efficient repair details and auto nodes. You don't have to waste time looking for the right details.
REVIEWS ABOUT THE PRODUCT:
Crankcase Gas Ventilation Valve for BMW N55 11127570292
YOUR BENEFITS WHEN ORDERING OUR REPAIR KITS
Purchase of components identical to the original ones at a price several times cheaper original.

Professional advice from auto experts, assistance in the selection of parts and installation recommendations.

Receive your order in minimum time as we are ready to send parts to day of treatment.

Purchasing parts on favorable terms for you: how you pay and ship choose yourself.